Pony boy
Born in the UK, maybe because Englishmen love horses, the "Pony Boy" discipline transforms the slave into a horse, with appropriate dressing and behaviour.



Photo: Andrew Blake
Click for zoom

Fields and stables are the preferred places for this role play, and the most authentic.  Particular equipment is needed: saddles, horse bite, tail of real horsehair, whips and - of course - a lot of hours of  training to transform a sub into a  perfect pony...



Photo: Andrew Blake
Click for zoom
Very important are the psychological implications caused by the mechanical repetition of gestures and movements often very humiliating. Of course, this specific equipment speeds this process and has a great suggestive impact.
The sub cannot talk, naked, and he is trained to use animal voice. Then, he has to make typical pony's movements, like horse walking and eating without hands.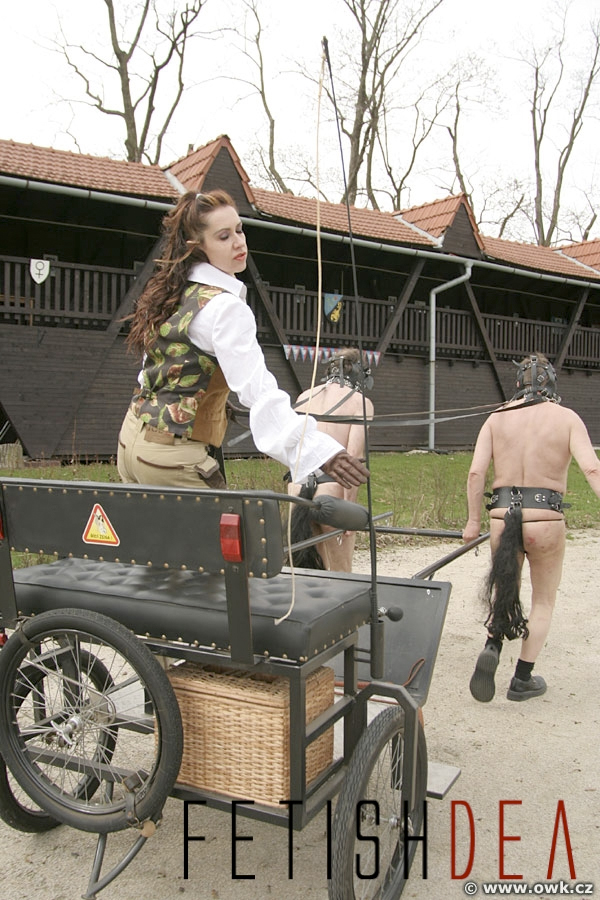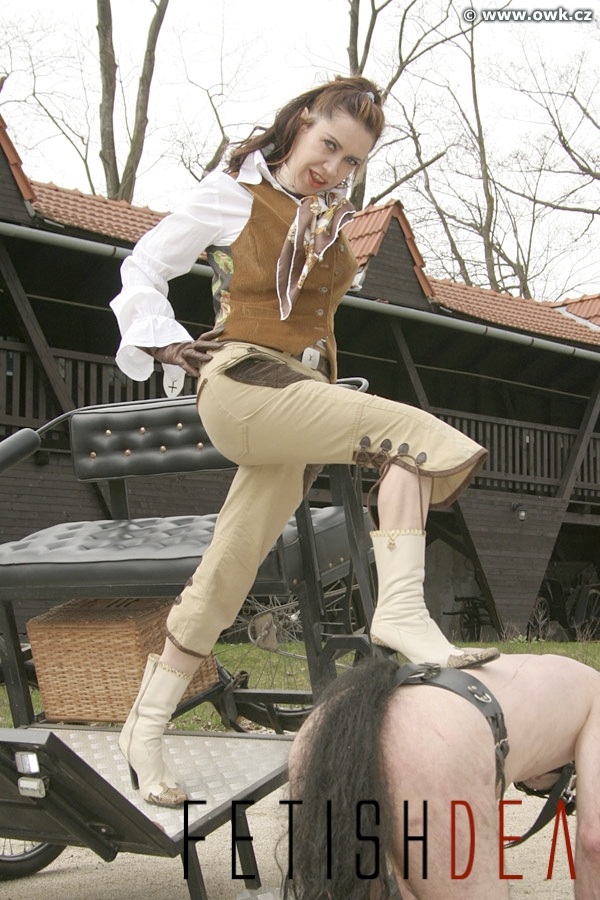 Click on the photo

As you can easily understand, the game is long and if the slave cannot cope with it or is not enough motivated,  will end up fired by his Mistress