Money Slavery
you know you are a looser, don't you???
you know very well that you have no value without ME and only with ME what you do has a bit of sense. You can make your days happy giving up to some of your money in this way: save some for me, put them in a secret place every week and then send them to ME. I will always tell you what I will do with them so you will have the satisfaction to feel useful at least one time in your life.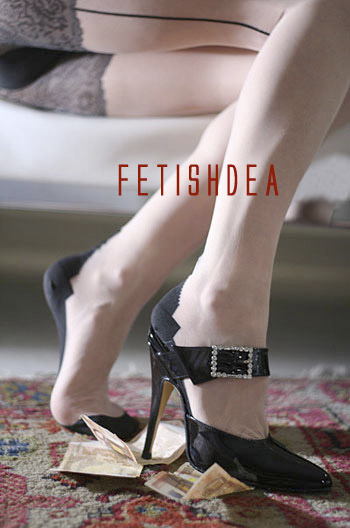 Now I give you some tasks that you must execute at the moment. Open your ears well: buy four eggs; make a cartel with a white , big sheet of paper; make a square as it is a frane and write in the center of it with big letters:
I AM ONE OF FETISHDEA'S PIGS
. Big and with capital letters!!! you understand, stupid pig?
Well. Now get naked and cover your genitals with the paper. I don't care of your genitals. Make a photo in this position and find the way to send me by e-mail to show your obedience.
…go on reading…enter my VIP AREA!